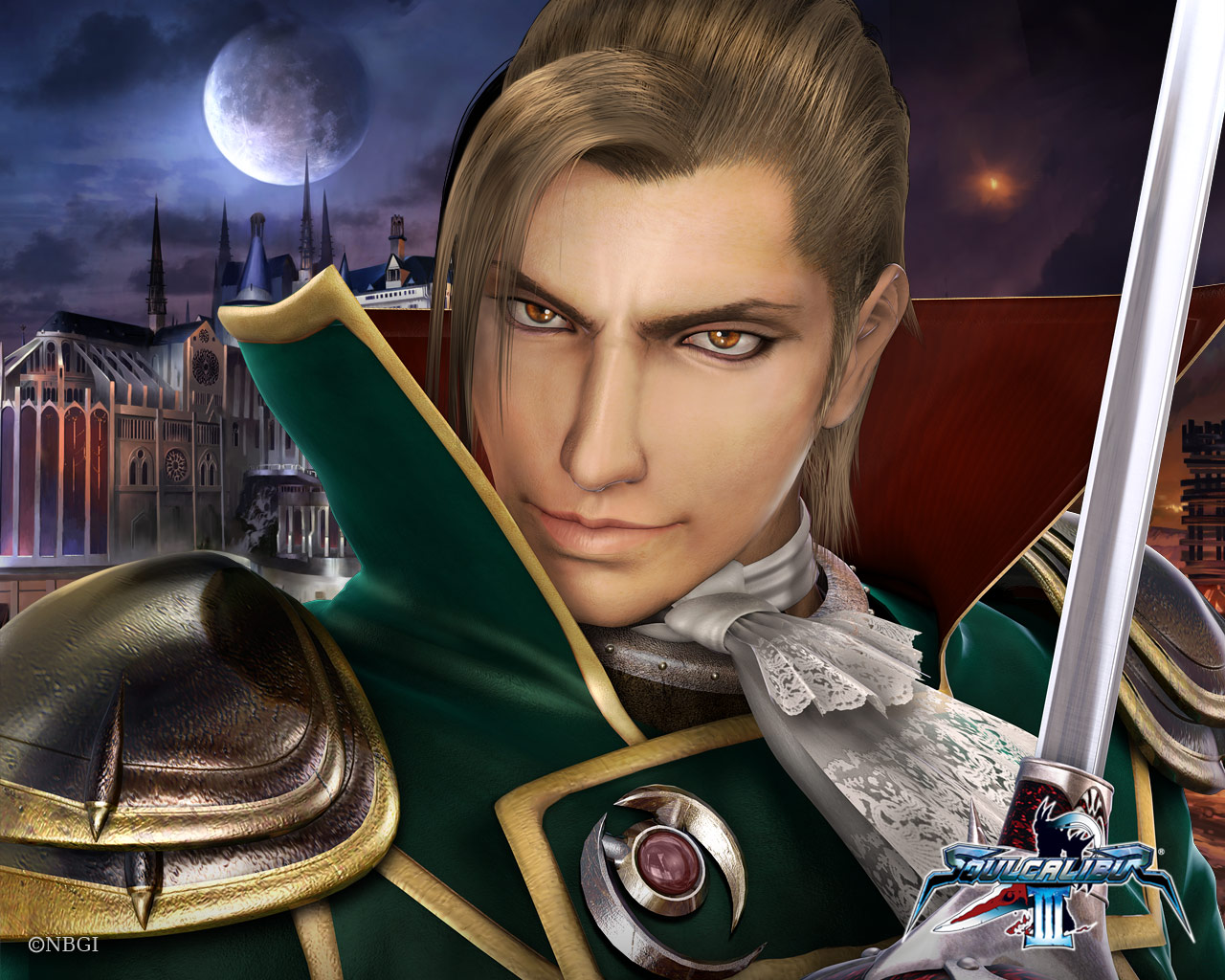 Some days, I'm not just a writer.  I'm also a casual gamer.  I like to play in the morning as I eat breakfast, exercising my thumbs and my brain in order to wake it up.
Anyway, do you see that dashing man up there with piercing orange eyes? And that devilish, arrogant smirk across his lips? His name is Raphael Sorel, a character from the popular weapon-based fighting game series known officially as Soul.  He debuted in Soulcalibur II, the third game in the Soul series, and has stayed in the series games ever since.
Raphael is what you would call my man—er, ahem, sorry.  I meant my "main," meaning that I mainly use him to fight in the Soulcalibur games I own.  His fighting style is what I'd call a mixture of swordplay and mind games, because he's very fast and hard to predict if you're really skillful with him.  He's a vampire, like a spider anxious to get the first kill, which suits his dark, sadistic personality and makes him a fascinating character to play (because he's considered evil in the game, too).  I know a few of his attacks and can create decent strings of them to leave weaker CPU-driven opponents on the ground.  Yet, I am by no means an expert.  I still have a lot to learn.
A lot.
And what I've realized is that in the same way I'm learning to get better with using Raphael, I'm learning to get better at my writing.